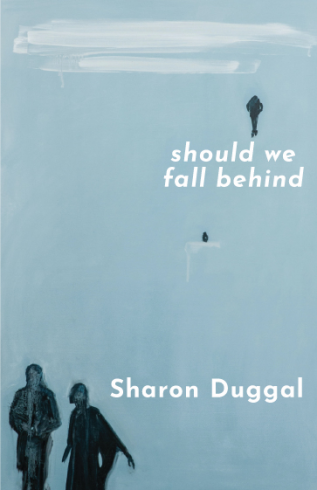 Jimmy Noone escapes his difficult life in a small town and finds himself
living on the streets of a big city where he meets Betwa, who brings
with her a chance of real friendship and a glimpse of new hope. Betwa
disappears and Jimmy walks across the sprawling metropolis searching for
her.

He arrives on Shifnal Road on the other side of the river where people
from all over the world live side by side yet some inhabitants are so
isolated they seem to have disappeared altogether. Jimmy becomes the
catalyst for their lives colliding.

Journeys to the street and to the city are retraced, so too are stories
abundant with lost dreams, unrivalled friendship, profound love and
stifling grief, each underpinned with the subtle threads of commonality
which intersect them all.

Should We Fall Behind is about the passing of time, and the intricate
weaves of joy and suffering, love and loss which shape human life along
the way. It is about the people who have somehow become invisible, and
how their stories make them visible once more.