By Kevin Duffy • Published 5th March 2018
It can't be, can it? It is. It is a naked Boris Johnson on a skeleton bob hurtling across the Pennines with a packet of Jammy Dodgers in one hand and a box of Yorkshire tea bags in the other. The foreign secretary has been detailed to save all those in Moose Towers from the ravages of the weather.
Don't eat cheese before you go to bed readers because these are the images you wake up with. I am now in a saffron hell being counselled by a Buddhist called Brian.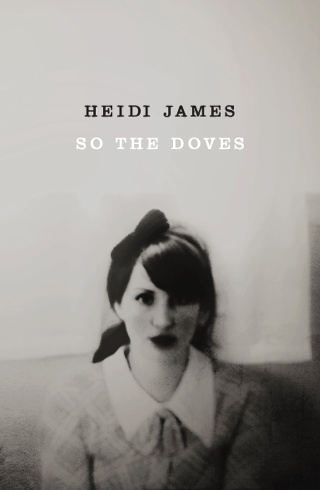 These are exciting times at Bluemoose. Two of our books have been sold to North American Publishing houses. MAN WITH A SEAGULL ON HIS HEAD to Biblioasis, a wonderful Canadian Indy. Harriet's novel will be published in the autumn of 2018. SO THE DOVES has been sold to Dover publications of the USA and will be published in spring 2019. Harriet will be at Waterstones Gower Street on the afternoon of May 21st between 12-2pm talking about her book, do pop along. Heidi will be talking about her Sunday Times Crime Book of the Month, SO THE DOVES at The Lancaster Literature Festival on Saturday March 10th, again, it would be nice to see you there.
It is really sad to announce that one of our authors, Adrian Barnes died in January this year. He was diagnosed with a brain tumour two years ago and survived longer than had been predicted. We published Adrian's debut novel NOD in November 2012. It is a stunning novel that the sci-fi world latched onto. This dystopian novel, set in Vancouver, was short listed for The Arthur C Clarke Award and it has been translated into Turkish, Hungarian, and Bulgarian and is now published in North America, Australia, New Zealand, and South Africa and is one of our best-selling books. Our sympathies and best wishes go to his two sons and family.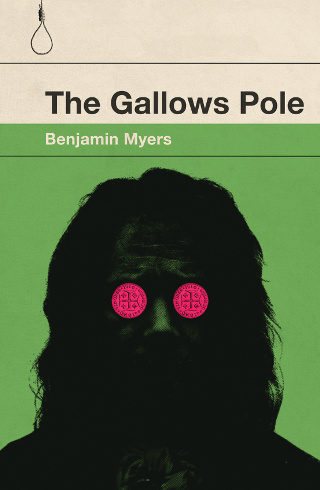 THE GALLOW POLE by Benjamin Myers has been longlisted for the world's leading literary fiction prize for historical novels, The Walter Scott Prize, which is brilliant news. The film rights have also been optioned and we are having a debate as to who should play 'King' David Hartley. We had images of Sean Bean stomping across Erringden Moor saying 'Bastard, you bastard.' But he's too old. Sorry Sean. On that front it seems people from all over the UK after having read Ben's book are paying homage to the Coiners and travelling up to the Calder valley to walk the 'coiners' trail and visit David Hartley's grave in Heptonstall, which is wonderful. We're also about to press the button on the fourth print run, which is unbelievable.
Two new titles coming up this year are SEASIDE SPECIAL: Postcards from the edge, a short story collection from five award winning writers, Carys Bray, Andrew Michael Hurley, Paul Kingsnorth, Peter Kalu and Kirsty Logan plus five previously unpublished writers too. The stories are all from North West coastal towns that are not only on the geographical edge but sometimes culturally and definitely economically on the periphery. It is edited by Jenn Ashworth. The brilliant photographer Dawn Mander, who lives in Blackpool, has done the jacket cover for us. We launch the collection at WORDPOOL FESTIVAL in Blackpool on May the 16th. The next book to hit the shelves is RAISING SPARKS by debut author Ariel Kahn. It is a magical-realist love story set in Modern Israel. We have some big hitters reading it at present. Elif Shafak, International Man Booker winner, David Grossman and Man Booker winner Howard Jacobson plus Neil Gaiman and Yotam Ottolenghi. The story honours two of Ariel's friends who were killed in the first Intifada in Jerusalem, where Ariel was studying. It is without doubt one of the most powerful stories I have ever read and one I know I will go back to it again and again.
Independent publishing is going through a wonderful period at the moment and Hetha and I are always in awe of the great support we receive from you the readers. All of this is made possible by our great editors, Lin Webb, Leonora Rustamova and Hetha too. I know it can be difficult but if you can, please do try and buy your books from Independent booksellers and even better from Independent publishers' websites.
Thanks,
Kevin