By Kevin Duffy • Published 29th August 2016
Antlers have been scrubbed, a balloon bought and a trip to Greggs planned. When we first had the idea of starting up a publishing company, I ironed a shirt and went to see the bank manager. Mr Braithwaite was a cross dresser from Burnley in his late forties and an obsessive Gilbert and Sullivan fan who, at the drop of a feather boa, would perform act 2 of THE MIKADO whilst tilling up.
'Numbers,' he sang. 'Where are the numbers?' The keeper of the abacus wanted Venn diagrams and pie charts and spread sheets. I gave him optimism and hope and books about hippies and Canadian Buddhists and he scoffed and cackled and gave me short shrift and a lecture on the rise of the Fourth Reich in the Calder Valley. He's now eating roll mop four times a day in a jail in Reykjavik waiting for the son of an Illuminati colleague to free him from his Nordic hell.
We didn't get the loan but charged headlong unaware that the world was about to enter the biggest economic downturn since the 1920s. Thanks to great authors, readers, friends and publishing angels we're still here, and that makes us all happy, apart from Mr Braithwaite who was last seen marching headlong into the Bardarbunga volcano whistling a ditty from Tristan and Isolde.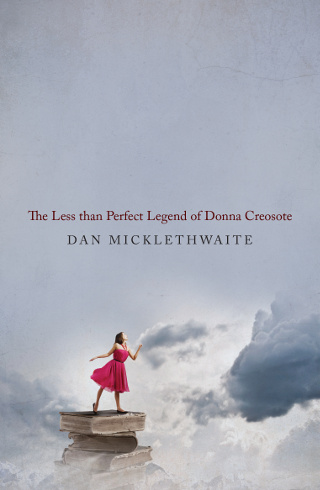 So what have we been doing since we last had a chat? We've published two new books, TAINTED LOVE by Anna Chilvers and THE LESS THAN PERFECT LEGEND OF DONNA CREOSOTE by Dan Micklethwaite. Anna has been on a world tour of northern libraries and Dan, after the launch at one of the most beautiful bookshops in the world, Waterstones, Bradford, is about to entertain everyone at a sci-fi festival in Calderdale, along with sci-fi god, Christopher Priest.
His book has also been short listed for The Guardian's NOT THE BOOKER 2016.
We're publishing THE HANDSWORTH TIMES by Sharon Duggal and there will be launches at Waterstones Brighton on the 29th September at 7pm, Waterstones Birmingham Thursday 27th October, 7pm and The Big Green Bookshop in London November 3rd. It is a story of the Agarwal family who lose a son in the riots of 1981 and is a stunning debut from Sharon Duggal. Reggae, riots and Top of The Pops.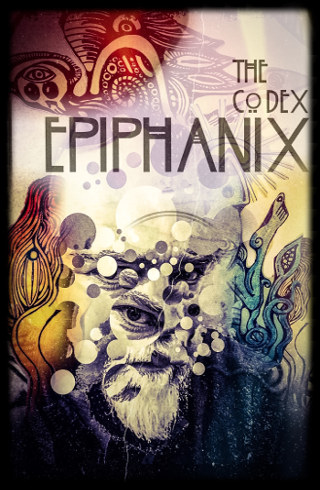 If William Blake met Aubrey Beardsley and had a love child, their offspring would be David E Oprava. We publish his book THE CODEX EPIPHANIX at the end of September. It is mind blowingly brilliant. Be prepared to have your creative minds discombobulated. It will be launched at Cardiff Metropolitan University on October 13th at 7pm.
We are about to go doolally tap on the giving front. To celebrate our 10th birthday we are offering two Bluemoose books for £10.00. Holy Jeebus I hear Mr Braithwaite cry from the volcanic cones of Iceland, you're mad Mooses the lot of you, you'll go bankrupt!
Well not if enough of them take up the offer we won't, Mr B. Now carry on with your Wagner and watch out for the lava, over there, yes, there on the left.
You can see the books on offer here and if you're of a mind to leave us your house and gardening equipment, that would be lovely too.
In our next newsletter I'll tell you all about winning a national writing competition, a meal at The Ivy where the lettuce costs more than a two bedroomed bungalow form a better part of Stockport and becoming Irish to win over an uber agent.
Right, off to blow up some more balloons and thank you for your support.